By: v.o.lynn
Skybound Entertainment, known for their work on The Walking Dead and and Invincible, is co-hosting off-site meetups for fans and geeks in the know.
Per a representative at Skybound, all of the below Skybound events are 21+ and attendees must have RSVPed ahead of time (links bekow). All activities are taking place at the ACT Theater – it's connected to the convention center, but no badge is needed to get in!
If you're too young to attend the meet'n'greet, you can check out their ECCC booths (#316 and #815), without ever leaving the con.
Friday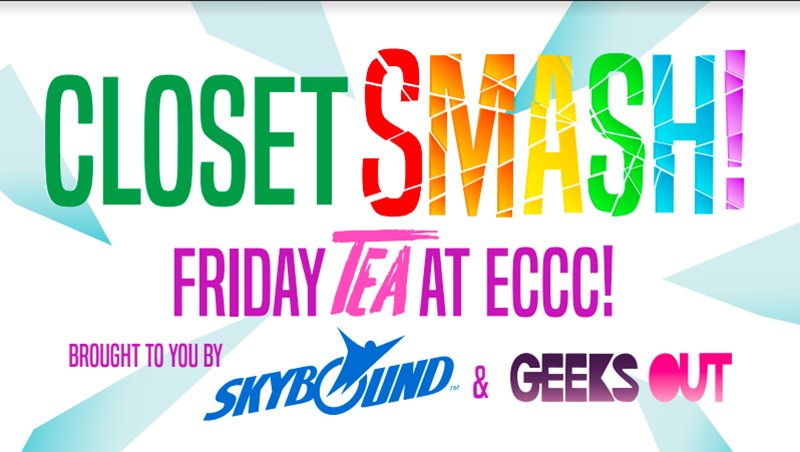 1:30pm – 3:30pm / Geeks OUT! (RSVP HERE)
4:00pm 6:00pm / Comic Book Women (RSVP HERE)
Saturday
11:00am – 1:00pm / Summoners War Meet Up (RSVP HERE)
(We'd love to chat more about this one, based on a few e-mails from the team at GAMEVIL, it sounds like Skybound is expanding their realm within VR tech by partnering with the Summoners War chain. All we know is, the future is sure to be interesting and we look forward to seeing what happens next!)
1:30pm – 3:30pm / Skybound Insiders (The Skybound Fanclub) Meet Up (RSVP HERE)
4:00pm – 6:00pm / Women in Tech Meet Up (RSVP HERE)
(This is our first ECCC post for 2018, but stay posted for panel coverage, interviews, and more!)