If it wasn't official, it is now: the days of the $60 game are coming to an end. With Square Enix charging $69.99 for Forspoken and Final Fantasy VII Intergrade, it's becoming more likely that this will be the standard before the console generation is up. Square is not the only company charging more for their games, nor were they even the first. The list of games that will now cost $70 includes but is not limited to any Sony 1st Party Game, NBA 2K21's Next Gen Upgrade, and Activision's Call of Duty: Black Ops Cold War is the same price on PS5 (although, its full price remains $60 on Xbox.) As more developers seem to be adopting this system, it seems more and more likely that AAA studios will altogether abandon the $60 price point.
Before I continue ranting about the cost, I do want to say it's not completely unwarranted. The $60 game was first seen in the 1990's, but it did not become an industry standard until the Xbox 360/PS3 era (with the Wii holding out at $50.) If we generously use the release date of the PS3, the latter of the two releases, the price of inflation would bring that to about $83. Even if we fast forward to the release of the Switch in 2017, when Nintendo caught up with the $60 price point, that still becomes $68, just barely under the new price tag. So, then, what's the problem with increasing the price to catch up with inflation, like almost any other product? There are two big ones: A lower cost to entry has helped the industry, and they have found other ways to make up the cost.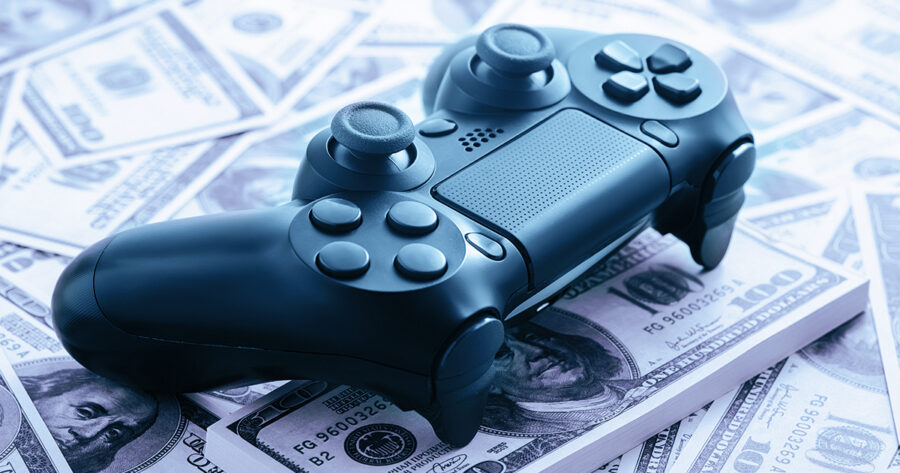 First, let's look at how much the gaming industry has grown. While some numbers have been harder to find, Statista reports that in 2009, the industry was worth about $19.7 Billion, which is about $25.5 Billion with inflation. However, in 2021, Statista reports that the value of the gaming industry is approximately $85.9 Billion in the United States alone, which is over three times the amount adjusted for inflation. If anything, this means games becoming cheaper has only helped the market. It's simple supply and demand: Higher price lowers demand, lower price increases it. When you lower the barrier to entry, more fans will be playing your games. We've seen this historically: Part of the reason Shakespeare was so relevant to his culture because standing tickets to his plays could cost as little as a penny. During the Great Depression, films became increasingly popular despite the poor economic situation due to movie tickets only costing a quarter (about $4.16 in today's money.) Lowering the cost hasn't hindered the industry's ability to produce big games; if anything, it's helped it.
Secondly, the games industry has found plenty of other ways to monetize their games beyond the initial $60 purchase. Season passes for DLC are now being sold at launch, indicating that some parts of the game were already put behind a larger paywall. Microtransactions in full priced games are also a trend that have yet to completely go away. Cutting games into pieces or nickel-and-diming your fans is an issue on its own, and honestly, if the $70 game got rid of those, then perhaps the price increase would be warranted. However, these trends did not go away in those games. NBA 2K21 still locks top players behind a paywall (assuming you don't want to grind for them,) Call of Duty: Black Ops Cold War still charges actual money for "points," and Final Fantasy VII Remake Intergrade has a Deluxe Edition that costs $90 (and that's ignoring the myriad of issues that plagued the PC version at launch.) The price increase did not cause these problems to go away. Instead, it only exacerbates them: If we're paying $10 more for the game, then why is the experience not adjusting for the new price?
Eventually, the jump from $60 to $70 will happen. Whether we like it or not, the industry's number one goal is to make money, and if they can get away with charging more for these games, then they will. However, if they are going to increase the price, then they need to be ready to have to appeal to a smaller market, and should stop treating these games like they are the same price they were before. The market will have to decide if this model is viable, and my wallet has already made its vote.