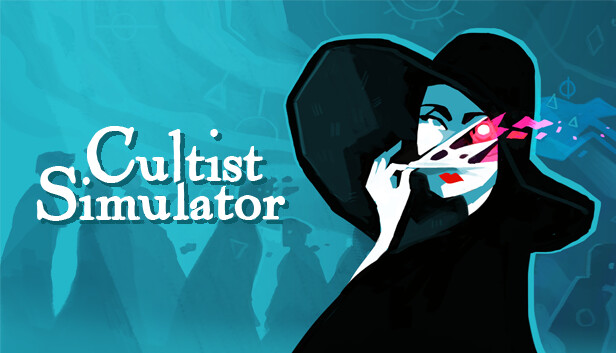 New world, new foes, new rules. Cultist Simulator's last and largest story add-on, the EXILE DLC, is now available on iOS and Android! It's almost as big as Cultist Simulator was at launch, and shatters and remakes all the rules you knew.

Get all 4 DLCs (the Priest, the Dancer, the Ghoul and EXILE) with the new comprehensive bundle, the Forbidden Bundle, now available on iOS and Android.
Cultist Simulator is also now compatible with Chromebook devices!

THE EXILE DLC
"Some there are who will not yield."

Europe, 1925. There's the invisible world… and then there's the invisible underworld. The reckoner mobs exist on the fringes of the possible. They traffic in the most precious commodity imaginable: life, apportioned and credited in the Cindered Tally of the Madrugad.

You were one of them. Now you're on the run, with nothing but the clothes on your back and a staggering fortune in borrowed years. The reckoner lord you betrayed is intent on extracting every heartbeat you've stolen – even if he has to track you across three continents.

Disappear into the mists of the Nameless Name of the Velvet… use your lethal loot to win favour and wealth and build a new life… or choose defiance, and attempt the impossible.
WHAT'S IN THE DLC?
One new Legacy – Forget the long familiar path to ascension. Travel across Europe and beyond. Call in old markers. Plunder haunted places. Cut deals with strange Names. Escape in the nick of time.
Ten new Endings – Cunning; Patience; Agony; Obscurity; and that's not all. How will your flight end? What is victory, and what is defeat?
Thirty-three cities – Budapest in the strange days of the Hungarian Regency. Kaunas in the grip of the Iron Wolf. Drink tea with poets in Meshad, or absinthe with artists in Granada. Amber Rostock, Red Vienna. Alexandria, and the Invisible Serapeum. The last days of the Nizhny Great Fair. Marrakech, for Glory. And many more…
The Exile DLC will be available at $4.99 on November 3rd!
Upon purchase, the Exile Legacy is always available if you've been claimed in payment of a debt. You can also begin directly from the menu screen.
The Forbidden Bundle
Knowledge shall be yours.
Expand your knowledge of the Hours with the Forbidden Bundle!
Get all 4 DLCs (Dancer, Priest, Ghoul and Exile) for $6.99 on November 3rd
Four new Legacies
Six new Ascensions
Ten new Endings
New mechanics to expand your experience and your cult
Experiment. Die. Ascend.
About Playdigious:
Based in Montpellier, France, Playdigious is a publisher with in-house porting capacity currently working on high quality indie games on mobile, PC and console (Dungeon of the Endless Switch/PS4, Cultist Simulator Mobile, Dead Cells Mobile, etc). The company was established in 2015 by Xavier Liard and Romain Tisserand, experienced entrepreneurs who previously founded DotEmu.